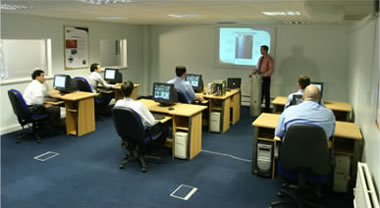 Training Courses for Gas Turbine Technologies
Turbine Services offers training courses which are delivered by engineers with extensive experience in the operation and maintenance of gas turbines and associated equipment.
Training
Customer training is an important element within Turbine Services range of integrated turbo machinery products and services. Together with our joint venture companies we have delivered training to over 1,000 engineering personnel, educating and enhancing the technical skills of our customers plant operators. Training programs are available to suit operational, mechanical, electrical and instrumentation disciplines covering functions such as inspection, maintenance and trouble shooting. These are complemented by classroom tuition and hands-on training. Modular courses are available to offer flexibility in course content:
Introduction to power plant
Gas and steam turbine operations and maintenance
Combined cycle power plant
Power plant safety
Generator control and maintenance
Gas turbine control systems
Power system protection
Gas turbine training courses
Our courses are designed to focus on improving personal knowledge and awareness, to give operators confidence in carrying out their assigned tasks and to improve turbine reliability with reduced unscheduled outages.